Sale!
What a day this was. A soggy, moist day.
After driving all the way from Nanaimo, BC, I finally made it to the road of doom to the Crystal Mill in Colorado.
It only took me three days.
Description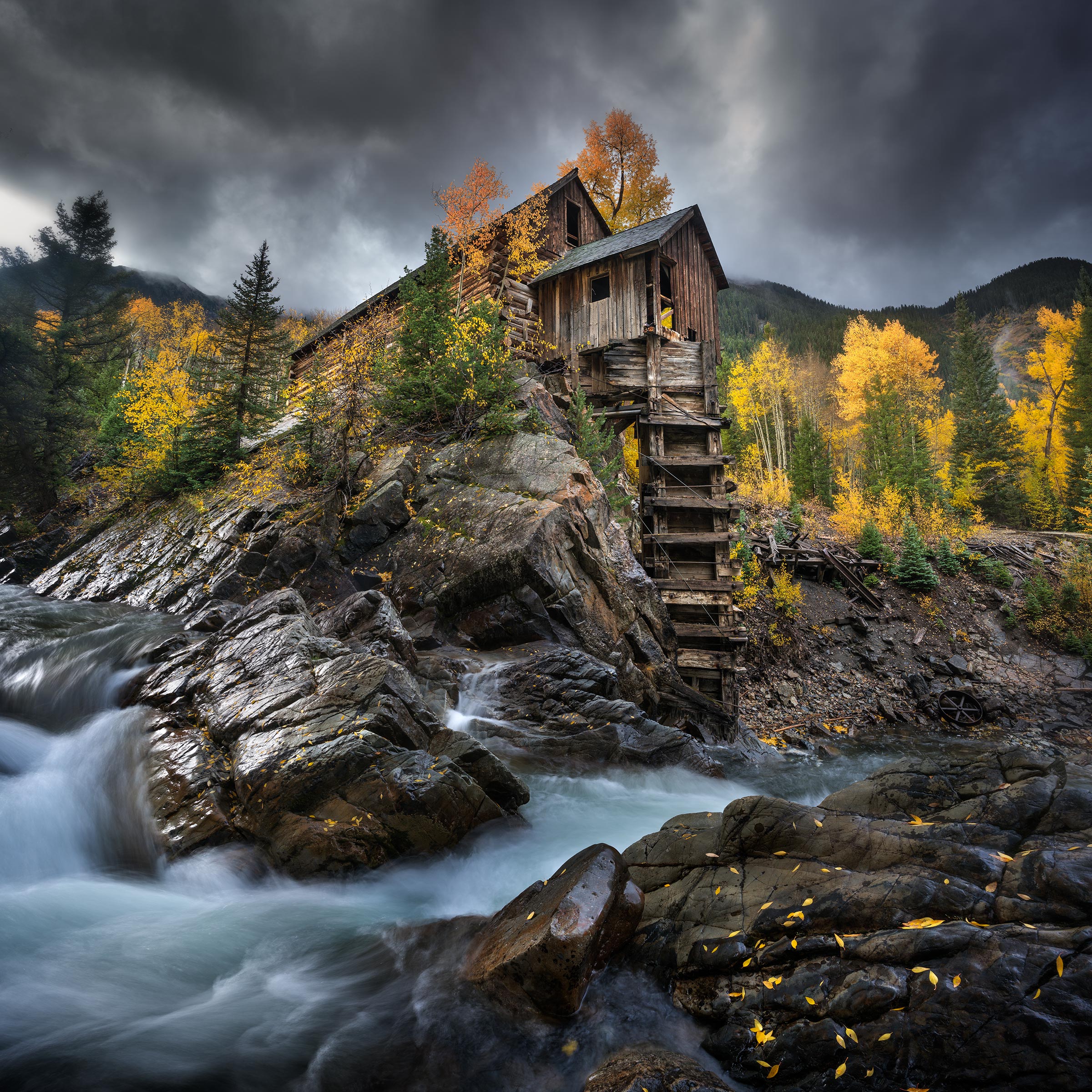 Despite having good AWD and winter tires, I chickened out about two miles in to what was optimistically named a 'road'.
I decided to ditch the Rolls Royce and hiked the rest of the way in.
None too wise to be hiking through a lightening storm carrying 3 tripods. I would require some further motivation.
After a lengthy chocolate break and several moments of self doubt, I got back on trail and finally made it to the Crystal Mill.
What a sight to behold!
This is the kind of thing I live for. Doom laden skies, vibrant fall colours with a derelict mill next to a waterfall. What more can the landscape photography ask for?
My photographers high lasted for hours until I realized it was time to hike back along the road of calamity. Luckily a family of Vietnamese tourists took pity on me as I must have resembled a drowned rat. They gave me a ride back to my abandoned vehicle which was able to crawl back out and my photographers high was fully restored.
Literally going the extra mile and pushing yourself out of every possible comfort zone can sometimes deliver amazing results and at least provide a story or two.
Additional information
| | |
| --- | --- |
| Print Specs | This image is a square composition and the print is 12" x 12". |